Which countries don't like Finland?
Finland and Sweden are moving closer to NATO
According to the Finnish Ministry of Defense, Russian military planes breached Finnish airspace for the third time in a week. With a shared border with Russia of around 1,300 kilometers, such incidents occur several times a year; normally the Finnish authorities regard them as negligence and do not attach great importance to them. But the frequency in such a short time and against the background of the escalating Ukraine crisis makes the Finns sit up and take notice.
General Jarmo Lindberg, the Supreme Commander of the Finnish Armed Forces, said in a recent interview that Europe must prepare for a sudden deterioration in the security situation on its eastern border. Nils Torvalds is a liberal Finnish MEP and author on Russia and the former Soviet Union. In an interview with Deutsche Welle, he sees "no threat to Finland at the moment. But Russia has flagrantly violated international law and has shown that it is ready to use force against a neighboring country in order to occupy the territory of a sovereign state". It is therefore natural for Finland to adapt its security policy to the new reality.
Duty of assistance only applies to members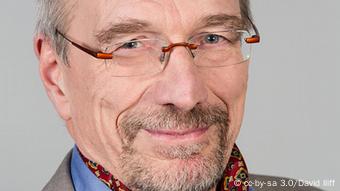 Nils Torvalds: "We could join in four or five years"
Sweden is also adapting to this new reality. Both countries want to sign so-called host nation support agreements with the alliance at the NATO summit in early September. It is about military and civil support of allied or friendly armed forces on their national territory. NATO soldiers could then, for example, hold exercises in the neutral countries. However, the military obligation to provide assistance only applies to NATO member states.
According to Torvalds, the Finnish government's declaration of intent on this agreement is "not a consequence of the current crisis in Ukraine. It has been in preparation for more than ten years." And cooperation is also intended in the event of severe natural disasters or industrial accidents that would overwhelm Finland. In Sweden they are not there yet. The government has not yet passed a resolution from the Reichstag, but expects a broad parliamentary majority on this before the NATO summit. As the Swedish Ministry of Defense emphasizes on its website, "the agreement is based on the principle of voluntariness and only applies in the event that NATO acts on Swedish territory at the invitation of Sweden". The concept will come into effect in 2016.
The collaboration is nothing new
For both Finland and Sweden, cooperation with NATO is nothing new. You are one of the founding members of the "Partnership for Peace" program from 1994, in which 22 non-NATO countries in Europe and Asia cooperate with the alliance - Russia is also part of it. Sweden and Finland also participated in the NATO-led mission in Afghanistan. However, joining NATO was out of the question for a long time in both countries. But that is starting to change, at least in Finland.
Finnish President Sauli Niinistoe has now said that NATO membership remains an option. Prime Minister Alexander Stubb has even openly spoken out in favor of joining NATO. And in April, in a poll of Finnish officers, almost two thirds were in favor of joining NATO. But the majority of the population in both Nordic countries has been against it for many years. The question, however, is whether sentiment has changed in the course of the recent conflict with Russia. The Finnish MEP Torvalds estimates that if Russia becomes ever more aggressive, "that we will join in four or five years. Russia would not like that. Therefore, in their own interest, they should recognize the signs of the times."
Russia is losing the last benevolent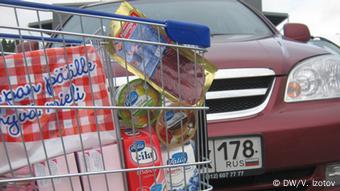 The Finnish-Russian trade exchange is already suffering from the sanctions.
An adviser to Russian President Putin had accused both countries of "hostility to Russia" in June and warned them not to join NATO. Sweden and Finland may be militarily neutral, but because of their EU membership and their common sanctions policy towards Russia, politically they sit entirely in the camp of the West. Finland in particular, with its close trade relations with Russia, has now suffered heavily from the sanctions and counter-sanctions.
But Finland will not be intimidated by this, says Nils Torvald: "Russia would make a mistake if it believed that Finland would distance itself from EU decisions on Russia in order to maintain its special relationship with Russia." On the other hand, according to the Finn, "EU membership does not rule out well-functioning relationships". On the contrary, Russia benefits from good relations with Finland as an EU member, and that can "play a constructive role when the EU formulates its Russia policy." But at the moment Russia seems to be squandering the last bit of goodwill from its western partners.